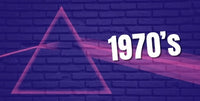 1970s!
Ready to name over 75 songs from the 1970s! Songs from The Jacksons, Elvis Presley and Kansas.
Buy Now

Bingo Singo is Bingo with Songs!
Just pick the genre you want to play, number of players, and will we send you everything you need to play Bingo Singo. Once you purchase, you will receive a download of the cards, a Spotify playlist, and instructions. You must have provide your own Spotify Premium account for best experience.
DIY Bingo Singo Game Packs